Roots Group Arabia is a conglomerate of companies with integrated distribution, manufacturing, and design and build services.
Established in Saudi Arabia in 1981, RGA is today a leading presence in the construction sector providing customers in 26 markets across KSA, UAE, Qatar, Egypt, Lebanon, Syria, Jordan, Nigeria, Tanzania, Malaysia, China, and UK with distribution of building material and equipment, manufacturing of architectural finishes and sanitary ware, power generation solutions, and design and execution of large scale interiors.
Roots Group Arabia carries over 60 of the world's most recognized building material, construction equipment and power tool brands, in addition to an exclusive in-house line to offer over 60,000 products from tower cranes to masonry nails. Twelve plants in KSA and Egypt manufacture over 1,600 products covering architectural metal and woodworks, waterproofing, commercial paints, ceiling systems, and sanitary products. The integrated services of UK-based Areen and the Areen Group of specialized interior design firms and contracting subsidiaries MIMAR International and MIMAR Projects in KSA, Qatar and the UAE have designed and executed exclusive interior projects in aviation, hospitality, education, residential, and healthcare.
Read More Roots Group Brochure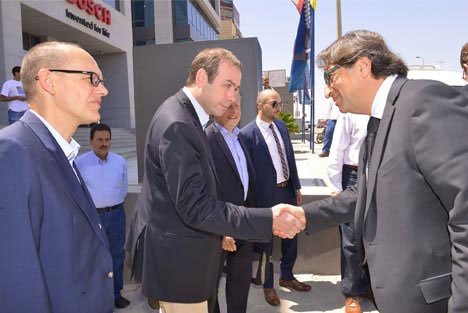 Watch this video to learn about our Group
Take a minute to get introduced to our unique way of doing business. We are Roots Group Arabia a group of integrated companies with global reach and local presence. We offer our clients in all our markets around the world with complete construction solutions.
We Design, we build, we source, we manufacture.