MIMAR Trading for Building Materials
---

A-Metal (Saudi Allied Co.)owned by Roots Group Arabia , provides a vital service to the construction & industrial unit, through the design and development of a comprehensive and innovative range of products, manufactured to the most stringent British and international standards;
Stainless Steel Mechanical Fixation.
Channel Systems.
Cable Trays.
Galvanized Metal Profiles (Furring channel, Main channel, G. I.Angle, Studs and Tracks)
T–Grid Suspension systems / 15 mm and 24 mm
Aluminum Ceiling Tiles.
Access panels.
Threaded Rods.
---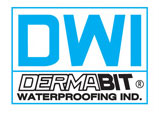 Based in KSA , Dermabit Waterproofing Industries is a major manufacturer of modified bituminous roofing and water proofing membranes, protection boards, acoustical panels and liquids.
Bitumen is the basis of DWI's products. This simple, natural substance provides the most effective waterproofing solutions when combined with selected resins and rubbers.
---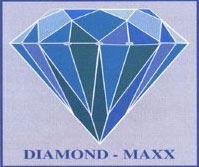 DIAMOND-MAXX–Marine Plywood provides the construction sector with high quality internal and external Marine Plywood featured by;
Fire, Moisture, Biological, and Chemical resistance.
Excellent dimensional stability.
Easy to work.
Sound and heat resistance structure.
---
PLADUR the leading producer of plasterboard and drywall systems in Spain & Portugal.
Drywall systems provide an economic, high performance option to meet a broad range of construction requirements. They are ideally suited to today's fast-track construction schedules whilst maintaining the highest quality standards.
Use of drywall systems removes the drying time associated with wet trades and aids coordination between contractors thus contributing to the overall build program speed.
---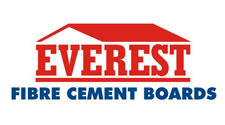 Everest offers a versatile range of fiber cement products covering both roofing as well as boards. Its product range has gained wide acceptance in Asia, Africa, South Pacific and Europe.
Looks Like Wood… Works Like Cement!
---

Armstrong World Industries, Inc. with 31 manufacturing plants in eight countries , is a global leader in the design and manufacture of ceiling systems. At home, at work, in hospitals, classrooms, stores and restaurants, Armstrong offers innovative interior solutions that help to enhance comfort, save time, improve building efficiency and overall performance, and create beautiful spaces.
---

Metal Artwork Saudi Co. (MASCO), established in 1990 and owned by Roots Group , is specialized in manufacturing of hollow metal doors all types from fire rated to bullet proof doors, high quality decorative gates, roof hatches, steel structure, space frames, handrails and metal casting, from design to engineering, fabrication and installation.
---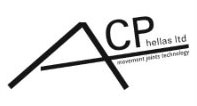 ACP Hellas, based in Greece ,a major manufacturer for expansion joint fire-& water-proofing and covering.
Joint covers for Floors.
Joint covers for Walls & Ceilings.
Waterproof joint covers for Roofs.
Waterproof join covers for Car-Parks.
Joint Sealing.
Fire Barrier.